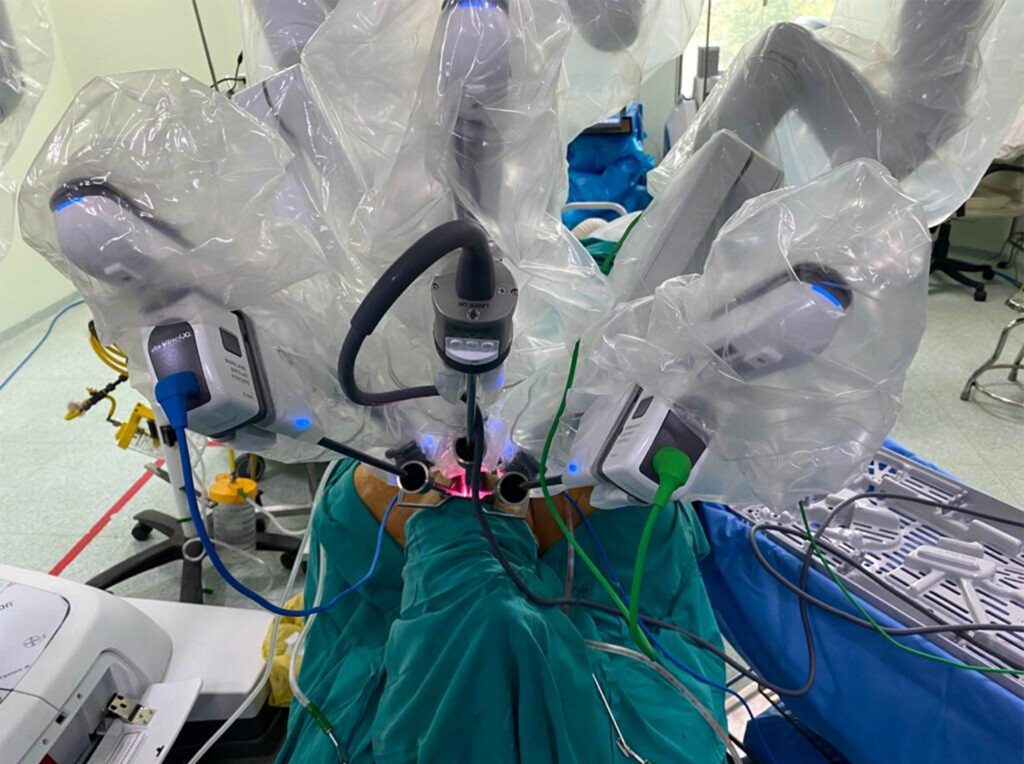 Robotic surgery, also known as robot-assisted surgery, enables doctors to conduct a wide range of complex procedures with greater precision, flexibility, and control than traditional approaches enable. Robotically-assisted surgery was created in an attempt to overcome the limits of existing minimally invasive surgical procedures and to improve the capabilities of surgeons doing open surgery.
While each robotic surgery is unique, the following are the general steps in a robotic surgery:
Your surgeon will create small incisions in your body.
And insert tiny robotic devices as well as a powerful camera into your body.
Your surgeon will then direct the process from a nearby console. The area of operation can be seen substantially enlarged and with superb resolution at the console.
Your surgeon manipulates the controls while sitting at the console.
These movements are detected by the devices and translated into precise, real-time movements within your body.
Robotic technologies, which offer better dexterity and range of motion than humans, enable your physician to do delicate procedures in difficult-to-reach areas.

Benifits of Robotic Surgery:
– Less estimated blood loss.
– Less complications.
– Decrease morbidity.
– Decrease post operative pain. (Acute/Chronic)
– Shorter hospitalization.
– Rapid return of function.
– Particularly useful for those with significant medical co-morbidities.
DR Bikram Kr Deka works in BLK-Max Super Speciality Hospital, which is the largest stand-alone private sector hospitals in Delhi and is best known for ROBOTIC SURGERY in India.