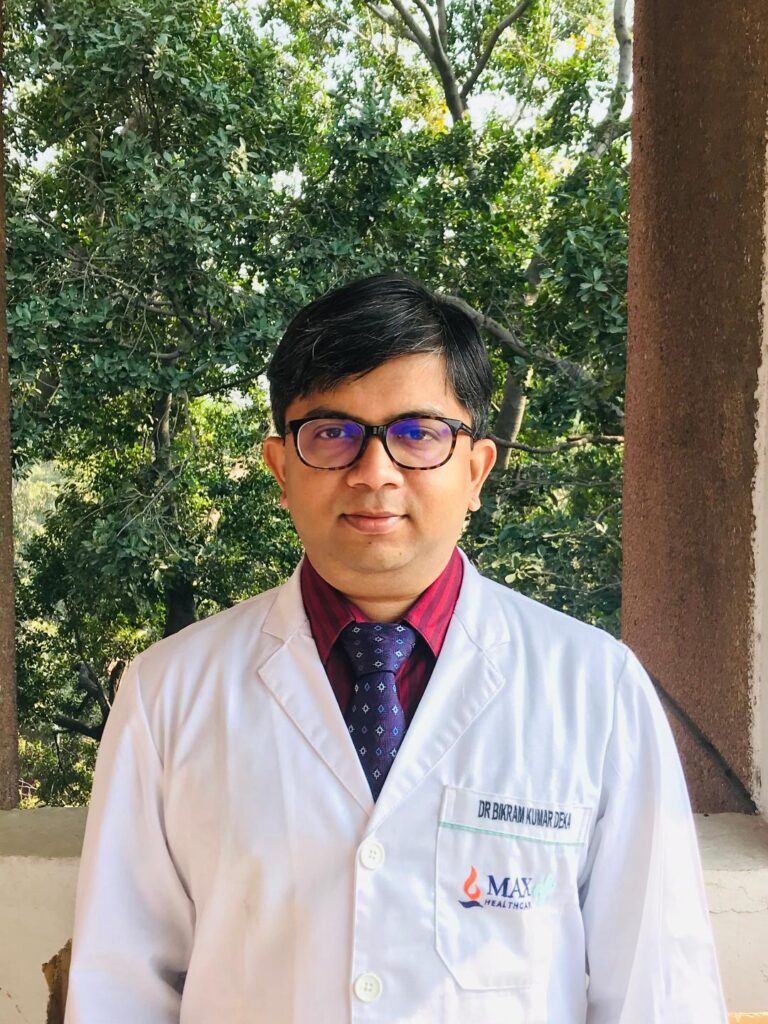 Dr. Bikram Kumar Deka is an Associate Consultant and Surgical Oncologist at BLK Super Speciality Hospital. After receiving his MBBS and MS from Gauhati Medical College, Guwahati, he joined the Max Super Speciality Hospital, Saket to receive training in DNB Surgical Oncology. He has also worked at Delhi State Cancer Institute, Dilshad Garden, and Jag Pravesh Chandra Hospital, Shastri Park. He has independently performed open procedures such as Thyroidectomy, Commando, MRM, Hemicolectomy, Gastric resection, Radical Hysterectomy, RPLND, Chemoport insertion etc., and assisted in several procedures such as Liver resection, Whipple procedure, Abdomino-Perineal resection, Anterior Resection, Esophagectomy, Lobectomy, Pneumonectomy, staging Ovarian laparotomy, CRS, HIPEC as well as in robotic procedures etc. Dr Deka's interests include Robotic and minimal invasive surgery, GI oncosurgery, Gynae oncosurgery and Thoracic oncosurgery. He is also engaged in helping/guiding cancer patients from North East and Assam towards treatment and rehabilitation.
Surgical Oncology with special interest in GI, Head and neck, Gynaecological and Thoracic oncosurgery.
MBBS and MS from Guwahati Medical College
DNB Surgical Oncology Robotic Surgery Laparoscopy and minimally invasive surgery
Your personal case manager will ensure that you receive the best possible care.
For Appointment and queries